HOME > Master's Course >Civil and Environmental Engineering

Civil and Environmental Engineering
Civil and Environmental Engineering has been committed to the knowledge of creativity in order to make the better human life possible with harmonization of natural environment. This field produces high potential graduate students who can solve any kinds of problems on infrastructural design and construction, environmental and disaster prevention design, and any issues on geo and water environments with its conservation.
Educational Goals
Civil and Environmental Engineering has been committed to giving a well-organized curriculum relevant to the practice of civil and environmental engineering at graduate level. Two educational courses are provided in this department, which are 1) Civil and Environmental Engineering with Infrastructural Development, and 2) Regional Environmental Design. The former is the subject on the hardware in Civil and Environmental Engineering and the latter is that of software such as infrastructural design and disaster prevention management.
Educational Characteristics
There are four main groups in our department
1)

Urban and Regional Design

2)

Disaster Prevention

3)

Infrastructural Development

4)

Environmental Conservation
The educational and cutting-edge research programs promote the highest academic excellence, quality and competitiveness for graduate students. Our educational and research programs are broad and flexible to support the students to build the skills they need to excel and meet the challenges.
Urban and Regional Design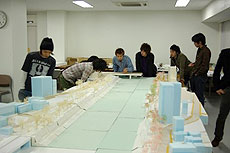 Training of workshop for town design
Disaster Prevention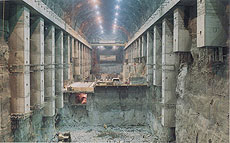 Studies to support tunnels and underground power stations
Infrastructural Development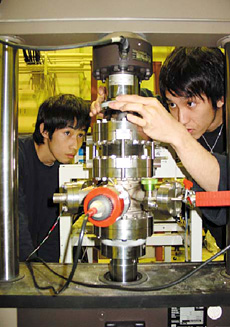 One-dimensional compression test for the long-term stability evaluation of rock
Environmental Conservation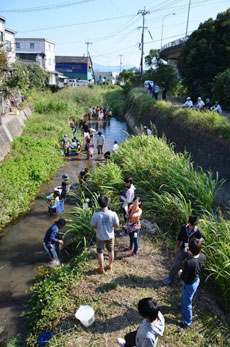 Consider about conservation and restoration of river ecosystem
Classes
Advanced Geotechinical Engineering
Advanced Rock Engineering
Concrete Technology for Infrastructure
Advanced Regional Planning
Transportation System Analysis
Advanced Infrastructure Design
Advanced Structural Design
Scientific English for Civil Engineer
Subsurface Development Engineering
Ecological restoration
Statistics for Public Policy
Distingushed Seminar Series
Advanced Assignments on Civil and Environmental Engineering Laboratory I
Advanced Assignments on Civil and Environmental Engineering Laboratory II
Advanced Geoenvironmental Engineering
Advanced Environmental Microbial Biotechnology
River Environmental Engineering
Environmental Hydrology
Advanced Coastal Engineering
Advanced Seismic Engineering
Theory on the Ultimate Strength Design of Steel Structures
Advanced Urban Risk Management
Mathematical and Economic Analysis of Transport Policy
Regional Policy
Public Philosophy
Advanced Infrastructure Planning
Integrated management of Disaster Risk
Research Practicum in Civil and Environmental Engineering