Graduate School of Science and Technology
Kumamoto University
2-39-1 Kurokami, Chuo-ku,
Kumamoto 860-8555, Japan
Phone:+81-96-342-3513,
Fax:+81-96-342-3510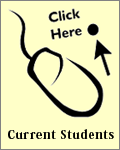 HOME > General Information >Message from the Dean

What to add beyond your expertise for an uncertain future?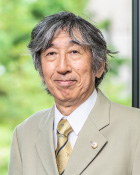 The Graduate School of Science and Technology (GSST) was established in 1988 as one of the graduate schools with a doctoral course by integrating the Graduate School of Science and the Graduate School of Engineering. Since then, we have continued to reorganize in order to respond to the diversifying society and to deepen and develop our academic fields. Kumamoto University has recently promoted the separation of the Research Department and the Education Department so that they can be flexibly and individually reorganized as needed. In 2016, the GSST also separated the Graduate School of Advanced Science and Technology as the research division to which faculty members belong. Subsequently, in 2018, the GSST was reorganized into a new graduate school. Currently, in order to achieve consistent education from undergraduate to master's, the GSST has five majors in the master's program, depending on the undergraduate education program. You can acquire a high degree of specialization and logical thinking ability through the unique specialized education of each major. The doctoral program, on the other hand, offers two majors, science and engineering, each of which allows students to acquire advanced knowledge and skills.
The days of simply increasing expertise are gone. In rapidly changing societies and world affairs such as disasters and political instability, it is necessary to use advanced expertise to get a bird's-eye view of the challenges facing humankind. There is also a growing need for the ability to quickly find clues to creative solutions. You also need a culture that is commensurate with your expertise. Expanding your knowledge base, regardless of discipline, is the fastest way to respond. And to solve the problems facing the international community, you need liberal arts as good as your expertise. You need to be aware of the differences between yourself and others and empathize with others.
The GSST has a high-quality educational environment where you can acquire advanced specialized knowledge and logical thinking skills in each academic field. We have a research environment where we can promote cutting-edge research on par with the rest of the world. We also offer courses that foster diverse values, interdisciplinary perspectives, and international sensibilities. We hope that you will grow and play an active role as a researcher and advanced engineer who contributes to solving global problems and creates new value in unpredictable times.
FUJIMOTO Hitoshi
Professor, D.Sc
Dean, Graduate School of Science and Technology
Kumamoto University